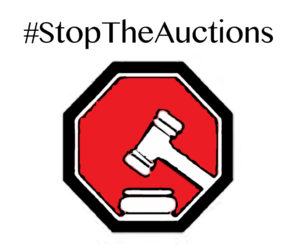 Jackson Hts., New York, October 27, 2016 – Our hope for an intuitive and trusted .nyc TLD took a hit today when 20 domain names were sold to 10 bidders in city's first high-bid auction. While the city refers to these as "premium" names, we think of them as heritage names. With our city-TLD's success predicated on its utility and predictability, this first of perhaps 25 auctions bodes poorly on its chances. More on that in a bit, but first some details on the auction.
The big winners (using their bidder names, the only ones available), were nameinvest and motionx with 4 properties each. Top dollar was spent by changejobs who purchased apartments.nyc, condos.nyc, and realestate.nyc laying out a total of $42,065. The bargain of the day went to hoofhearted who purchased roommates.nyc for $69. In total, more than $68,000 was bid. Here are the auction results:
Apartments.nyc
58 bidders
winner: changejobs
$16,155

Construction.nyc
28 bidders
winner: anasacebaruzzi
$500

Kitchen.nyc
23 bidders
winner: motionx
$2,000

Renovation.nyc
22 bidders
winner: nameinvest
$690

Brokers.nyc
32 bidders
winner: nameinvest
$1,908

Furniture.nyc
24 bidders
winner: motionx
$2,508

Lease.nyc
24 bidders
winner; breadsticlk
$4,100

Roommates.nyc
23 bidders
winner: hoofhearted
$69

Brownstones.nyc
23 bidders
winner: luckbealady
$530

Garden.nyc
22 bidders
winner:: motionx
$1,021

Living.nyc
24 bidders
winner: greenappletree
$2,650

Rentals.nyc
48 bidders
winner: guyg
$5,700

Condos.nyc
41 bidders
winner: changejobs
$4,610

Homes.nyc
37 bidders
winner: motionx
$3,200

Lofts.nyc
29 bidders
winner: odash
$1,200

Studios.nyc
27 bidders
winner: nameinvest
$1,008

CoOps.nyc
23 bidders
winner: hoofhearted
$520

Interiors.nyc
22 bidders
winner: nameinvest
$500

RealEstate.nyc
60 bidders
winner: changejobs
$21,300

Sublet.nyc
24 bidders
winner: guyg
$560
Using market metrics, the city can point to some positive results…
The auction winners now have the opportunity to develop these 20 domain names.
Someday soon some new websites might emerge and improve our lives. And if they are successful, add some jobs and taxes to our economy.
The city and several intermediaries will receive some revenue.
But the negative impacts are far more numerous and consequential…
Let's explore this proposition by looking at this auction's effects on a developer shopping for a domain name, and a typical New York internet user. From a developers perspective, with more than 1,000 TLDs to choose from, why choose one from the .nyc TLD? What makes it a better choice than a .com? Or selecting a descriptive TLD: a .lawyer for someone starting a law practice? And from a New Yorker's perspective, what difference does it make if s/he receives predictable results from our city's TLD?
The answer to all these questions is trust. While there are several factors that engender trust, to a large degree, it emerges organically from an intuitive TLD. Trust is engendered when one types a domain name and arrives at the expected resource. The simplest and quickest way for the .nyc TLD is to become trusted, is by setting standards that encourage an intuitive name space.
Let me detail the ways the high-bid auctions damage an intuitive and trusted TLD.
First, these are heritage names with a meaning that exists in the heads of New Yorkers. They should be providing the base for a more intuitive Internet both for New Yorkers and those seeking our resources. To the extent that they're not part of an intuitive guidance system, they diminish the reliability of our city's TLD.
Without public interest commitments guiding their use, city residents may utilize these names only at the whim and will of the auction winners.
Without public interest commitments, the winning bidders may use them for non-conforming use. The winner of Brownstones.nyc can use the name for a bar, a band, or whatever. If Brownstones.nyc doesn't tell tourists about our brownstones, it reduces consistency and damages the TLD.
Without public interest commitments, selling development rights to our heritage names is like giving control of our street signs to an advertising agency.
Without public interest commitments, the winners may leave the names idle, or "parked" in industry parlance. More than 1/2 of .nyc names are currently parked or without content.
Having established public interest commitments for the neighborhood names, and benefited from its 200 year experience with street grids – predictability and ease of navigation – I find it disheartening that the city government has not chosen to follow the winning pattern.
If the auctions continue as is, they will discourage direct, intuitive (type-in) access, making New York's resources less accessible – finding them will require a search engine. This will diminish our capacity to shape our city and shift it into the hands of Google-like entities.
Beyond its impact on the viability of our TLD, the de Blasio Administration is missing the opportunity to fulfill its commitment to foster opportunities for minorities and women. While the city has indicated a willingness to make some reserved names available for public interest uses, its resource commitment to advance the idea has been inadequate. Similarly, the promised 30 day notification for these heritage auctions doesn't provide an adequate opportunity to organize hackathons and other networking events that might enable innovative ideas to emerge from our disparate communities.
#StopTheAuctions
This was the first of what might be 25 high-bid auctions for 500 heritage names. The city should stop the auctions and take steps to improve this phase of the name allocation process. Allocating 500 heritage names without associated Public Interest Commitments will cripple .nyc's intuitive operation, diminish public trust, and reduce the utility and usage of our city's TLD.
We've made several improvement recommendations in a previous post. Today we're recommending that the city cancel the auctions, and negotiate a settlement with the contractor for its expected revenue. Auction #1 has provided a basis for estimating that settlement.
—–
Thomas Lowenhaupt is the founding director of Connecting.nyc Inc., a NYS nonprofit education organization advancing the operation of the .nyc TLD as a public interest resource. His 2001 Internet Empowerment Resolution sparked the city's acquisition of the .nyc TLD. Two years ago the Internet Society of New York and Connecting.nyc sponsored a panel on the allocation of these "premium" domain names. See a report on that meeting here.
Share