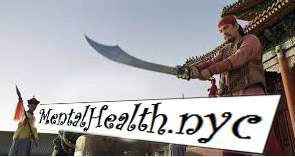 Jackson Hts., New York, October 21, 2014 – A small Queens mental health facility with which I'm associated took a step toward rescuing the MentalHealth.nyc domain name from an unknown future today. The organization had submitted an application for the name during .nyc's Landrush and shortly thereafter received an email stating that there more than one application had been received; and that a high-bid auction would be held to decide who would get development rights.
Today I watched as an account with the auctioneer, SnapName.com, was opened and we discussed how much we should be prepared to bid. Every minute there, focusing on an auction rather than our patients, seemed corrupt or dirty in some way.
Afterward I thought about holding a fundraiser through Medstartr.com. But there was not adequate time. However, we have created a One Today project. Go there and give a buck.
NOTE: The auction began Tuesday the 28th and ends at 3:15 PM on Halloween. There's no trick, just give a treat.
(Also, Resolution Hall is still open but spooooooookerly empty.)
Share