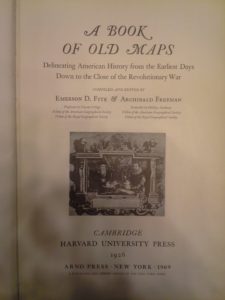 November 30, 2016, New York City – This evening Connecting.nyc Inc.'s director, Thomas Lowenhaupt, addressed a meeting of the New York Map Society urging them to join the campaign to create the Maps.nyc domain. He explained that City Hall's actions point toward an intuitive .nyc TLD, where the city we know as New Yorkers is mapped, name-for-name, to the Internet – more or less. He stated that the likes of libraries.nyc, schools.nyc, GreenwichVillage.nyc, Harlem.nyc, and maps.nyc will be activated in the coming years to create a more intuitive and accessible city.
Thomas explained the Maps.nyc opportunity by drawing an analogy to the city's program for licensing neighborhood domain names. In that instance the city has reserved 385 traditional neighborhood names for licensing to local nonprofit organizations, GreenwichVillage.nyc, Harlem.nyc, etc., with the license agreement having some content guidelines and a 3 year review.
He explained that beyond the neighborhood names, the Mayor's Office of Innovation, the entity overseeing the licensing of neighborhood names, has offered the Maps.nyc domain name to pilot a process for allocating a range of "city-reserved" domain names (see list here). The criteria for licensing Maps.nyc are flexible, with the public interest and a reasonable chance of success being the leading factors.
A Collaborative Approach
Thomas invited members of the Map Society to contribute their thoughts on developing Maps.nyc via a collaborative document Connecting.nyc maintains to facilitate the creation of an application for the domain. He called it a challenging task, requiring stakeholders to step up with ideas on ownership, governance, content, design, and a business model. Questions and suggestions should be sent to [email protected]
Share