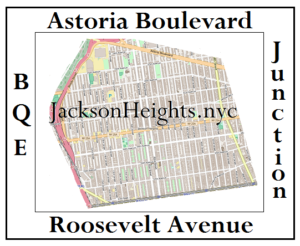 Jackson Heights, NY, April 18, 2017 – Here's a "just for the very interested" notice: We've started a key element of the JacksonHeights.nyc initiative by activating the wiki.JacksonHeights.nyc.
The wiki's goal is to be a repository of information about the neighborhood. During the germination period access is limited to those with a tolerance for imperfection. For example, you'll find that only the highly transitory home page is visible to those without a member account. And to establish a member account you'll need to weave your way through a three step process – create an account, wait for an email ok'ing your member access, then login.
Ease of access and the quality of content will improve over time. The very interested are invited to help set the road.
Share